Our answer to the global recession: don't buy new but retrofit!
One of the problems that packaging companies are facing is the reliability of their current tablet counting machinery. The high cost of machine down time due to failure, service and maintenance has to be in balance with the high cost involved in purchasing a new machine. Apart from the purchase price of the new equipment, there's also other aspects involved that come along with the new piece of equipment. Such as:
Shipping & Installation costs
Change of floor plan due to different setup
Synchronization problems with other equipment from same packaging line
Training of staff due to unfamiliarity with new equipment
Obsolete costly spare parts or wet-parts from old equipment
Compressed air incompatibility (new equipment may require different air quality specifications)
Electrical incompatibility (50/60Hz problem; single-phase/ 3phase problem, higher wattage, etc etc)
Calibration and spare part costs (costs may be significantly higher for your new equipment)
Similar, starting packaging companies face the costs involved in purchasing a tablet counter. If you can't afford a new one you're best choice is a used one. However, buy a used machine and you may well buy unknowingly someone else's nightmare. Second, companies that sell used tablet counters usually know very little about them and you will soon find out they won't be able to help you with the problems you encounter.
XIAC offer companies a package to upgrade their current machine with state of the art electronics in an effort for another 15 years of trouble-free production. These Total Electronic Makeovers (also known as Retrofitting) give companies huge benefits.
Extend life span of machine by another 15 to 20 years.
Current machine can run until the date upgrade is ready to be installed.
Current line setup will stay the same.
More reliable than purchasing a used machine.
No transportation and installation costs because current machine won't move.
Reduced machine down-time because of brand new electronics.
More advanced electronics for detection unit (when replacement required).
Cost efficient to purchase spare parts locally.
New control software allows for extra (not included) options like:
Container reject station
Container up-side-down detection
Container index or other types of checking sensors
Increase count accuracy and counting speed *
Add statistics functions (i.e. containers/minute, down time/week etc etc)
Detection of "Channel blockage", "product too long", "Product double pulse" and "Product not separated" to guarantee 100% count accuracy.
Detection unit electronic particle filter and automatic dust compensation. *
Accurate counting of clear gel capsules
* note: requires upgrading of electronics in detection unit or "electronic eyes"
Retrofitting costs:
There are costs involved that need to be considered before choosing to retrofit your machine.
Onsite inspection of your machine. Not always necessary and can be avoided by means of good communication between client and XIAC. However, for some machines, we do recommend an onsite inspection.

Hardware costs (PLC, HMI terminal, electronic boards, cables etc etc)

Costs for options (HMI swing arm, Signal post, Receipt files, Reject table etc etc)

Research costs. We do not have all required documentation available for every machine and may need to do onsite electrical and mechanical measuring. This may also include reverse-engineering of old electronic boards.

Installation, commissioning and staff training. Again, not always necessary and can be avoided by means of good communication between client and XIAC. However, for some machines, installation by one of our qualified engineers is a must.
XIAC is determined to prepare a "plug and play" upgrade and will double-check everything before the upgrade is ready to be installed.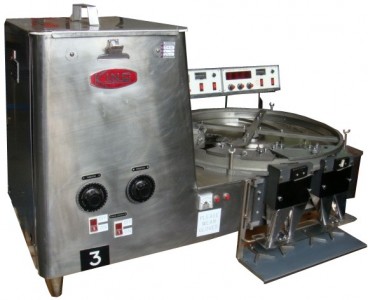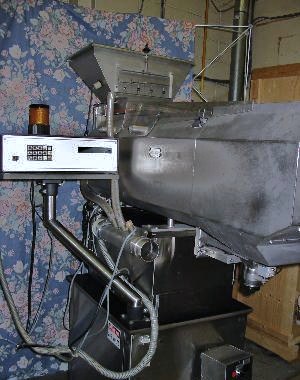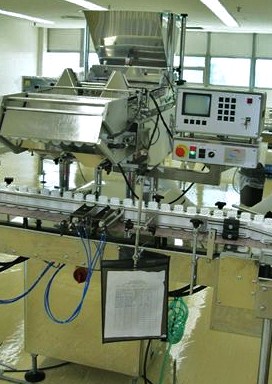 QnA:
Q: What is Retrofitting?
A: Look here in Wikipedia
Q: Which machines are eligible for retrofitting?
A: We recommend machines that are 20 years or older.
Q: Do you only retrofit Tablet Counters?
A: At this stage "yes", however, we're looking into other equipment as well.
Q: My machine is completely "dead" can it still be retrofitted?
A: In most cases we're able to bring your machine back to a glamorous life.
Q: Do retrofitted machines come with warranty?
A: All retrofitted machines carry a 1 year warranty (terms and conditions apply)
Q: Do you also retrofit machines outside Australia?
A: We can retrofit machines world wide.