< February 2016> For over 6 years, XIAC provides upgrades for the King TB4 tablet counters. Our latest design is a compact controller with colour touch screen terminal. Comes standard with product particle filter; parameters for softgel capsules and user restrictions that can be enabled or disabled.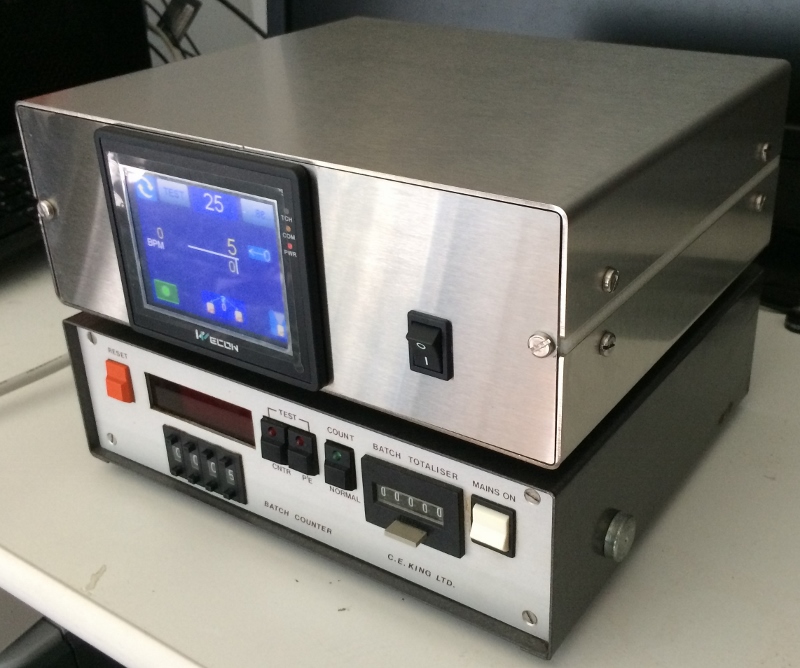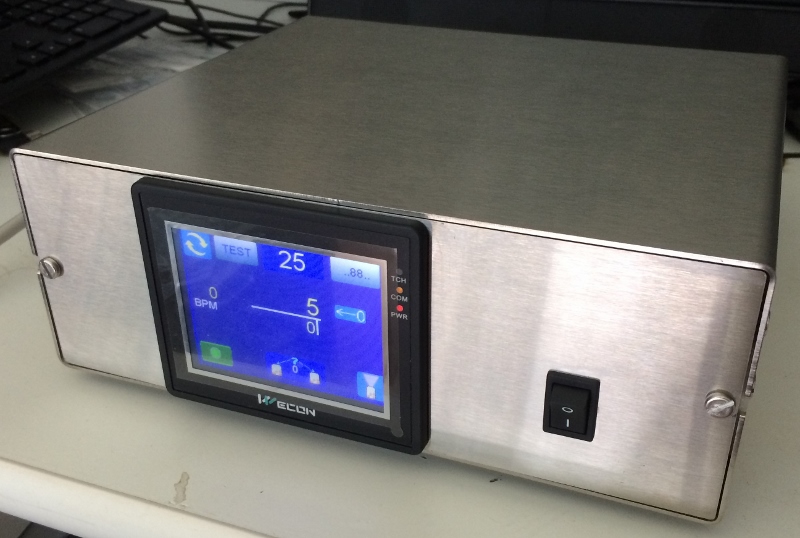 Download King TB4 Installation validation manual here
Also Available:
< December 2012> This kit is for tablet counter manufacturers that desire the best sensors for their tablet counting machinery. The kit consists of a 6 channel detector, 6 channel emitter and 6 channel amplifier unit. Of course it incorporates our popular
"Dust-No-Problem!"
detection algorithm.
Contact us now to enquire about the

"Dust-No-Problem!" upgrade kit.

. This easy to install kit comes with

100% money back guarantee and 1 year warranty

.

Our latest upgrade features the Cremer CF-830 Type II Tablet Counter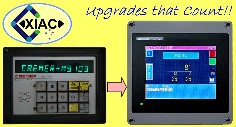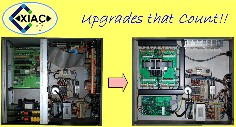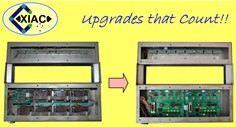 Click images to enlarge.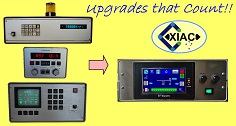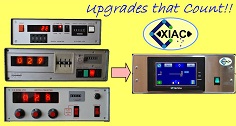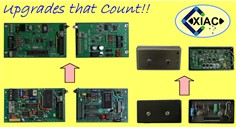 Cremer CF-830; King TC-8; King TC-12; King TB4; King TB5; Swiftpack SPC Upgrades
We can upgrade and/or retrofit these machines: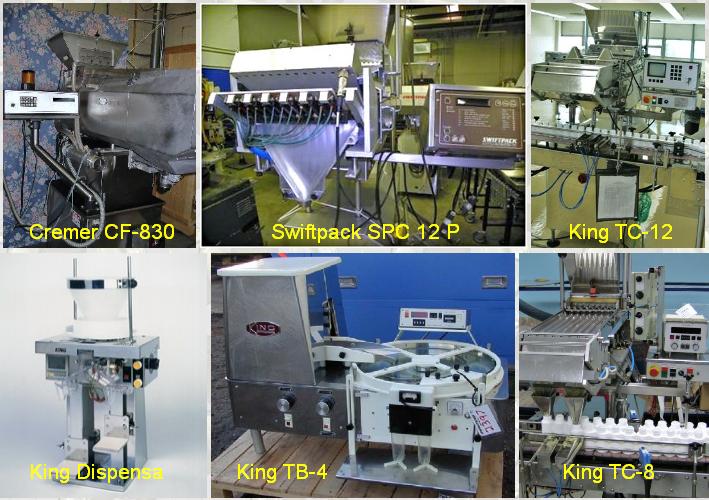 Click to send email

XIAC is well known for solutions in industrial automation. We do electronic repairs, electronic design, develop software, improve/expand current solutions. Our main customers use pharmaceutical tablet and capsule counting machinery.
Industrial Electronic Design : We are experts in designing sensors to detect all sorts of products. This includes, but is not limited, to tablets and capsules. We also design PLC protocols to accurately count your products. PLC software includes Mitsubishi, TwinCAT and Allen Bradley. Our protocols can also be converted to common languages like C, C++, Pascal or assembler. We're currently working on a "Counter-In-A-Box" unit. This unit is for machine manufacturers that want to design a new tablet counter but do not want to worry about the electronic aspects. XIAC Australia designs sensors, emitters, sensor amplifier modules, vibrator control boards and can link everything together with a PLC and TouchScreen terminal.
King TB-5, TB-4, King Dispensa; We also supply tailor made electronics to accurately count clear gel capsules with these counters.

King TC-8 Tablet counter (service, repair & upgrades)

King TC-12 Tablet counter (service, repair & upgrades)

Swiftpack machines that have "SPARC SYSTEMS LTD" PSR25 (with and without automatic gain control) (ELSEN25PSR) sensors in the sensor head. PCS 2547/1 & PCS 2548 ISS 0. We supply new "Dust-No-Problem!" sensors world-wide. New sensors have 46dB electronic dust compensation and are exclusively available through XIAC Australia.

Most Cremer machinery including CF-830, CF-1230, CF-1220 (service, repair & upgrades)

Swiftpack / Kalish SPC and DT type HMI and controller upgrades
Calibration service: We calibrate King, Swiftpack, Cremer and several label pre-counting equipment.

Total Electronic Makeovers (Retrofitting): Pharmaceutical Tablet counters like King TB4, TC8 or Cremer CF830 usually still look like new even after more than 20 years. The problem is usually not mechanically but electronically. The old electronic parts are no longer supplied or have lead times over 8 weeks. To save production down-time, we can deliver a package to completely strip all electronics in these machines and replace it with state-of-the-art modern technology electronics. This is much cheaper than buying new machinery and more reliable than purchasing second hand machinery. Machines that had a total electronic makeover will last for another 15 to 20 years! See also our Products and Project

XIAC Australia tablet counter services, upgrades and retrofits. With XIAC, your tablet counter is always in top condition!